Kurukshetra Panorama & Science Centre
The Kurukshetra Panorama & Science Centre is a beautiful cylindrical building that is used for exhibitions and working models for visitor's activities. The Kurukshetra Panorama and Science Centre have two different types of exhibits in the ground floor and in the first floor with cylindrical walls. A few scientific objects also are displayed in the centre.
In the ground floor, an exhibition called 'India-A Heritage in Science, Technology and Culture, consisting of working and interactive exhibits on ancient Indian concept of properties of matter, structure of atom, geometry, arithmetical rules, astronomy medicine and surgery. Housed in a tall and cylindrical building, with its elegant architecture and ambience, the main attraction of the Centre is a life-like Panorama of the epic battle of Kurukshetra. Standing at the Centre of the cylindrical hall, one can feel the towering 34 feet high paintings of the episodes from the 18-day confrontation between the Pandavas and the Kauravas come alive before his eyes. Merged with this is the diorama of the battleground that epitomizes the carnage realistically. The chanting of Gita and distant war crimes mingled with lighting illusions create the perfect ambience. A science Park has also been set up outside the four walls of the centre's building. The centre is located is within the town centre of Kurukshetra which offers many local hotels and dharmshalas having deluxe and economy accommodation. A guest house of Haryana Tourism Corporation is also situated near Panorama.
Contact Details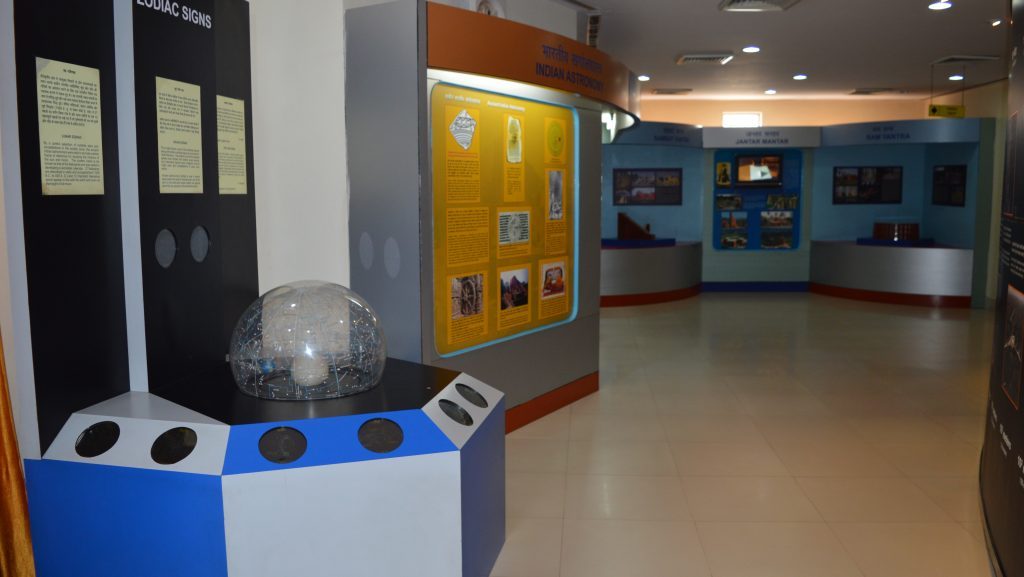 How to Reach
By Air
The nearest Airports are at Delhi and Chandigarh, which are connected to Kurukshetra by road and rail. Taxi services are also available from the airports. Delhi is at a distance of 160 km from Kurukshetra.
By Train
Kurukshetra Railway Station, also called the Kurukshetra Junction is located on main Delhi-Ambala Railway line. Kurukshetra is well connected with all important towns and cities of the country. The Shatabadi Express halts here.
By Road
Haryana Roadways Buses and other neighboring State Corporation buses connect Kurukshetra to other cities like Delhi, Chandigarh and other important places. Buses connecting to Delhi (160 Km), Ambala (40 Km) and Karnal (39 Km) are frequently available.Kurukshetra is at distance of about 6 Km from Pipli, an important road junction on the National Highway No.1 popularly called the Grand Trunk Road